Greenprene is a sustainable, warm, super stretchy, ultra-durable insulating foam that provides excellent UV resistance. It is significantly lighter in weight than traditional neoprene materials. Greenprene is 100% neoprene free. It has been tested and approved by the United States Department of Agriculture (USDA) Bio Preferred program as a USDA Biobased product. Formulated from deproteinized natural insulating foam along with other natural additives such as sugar cane, plant oils and oyster shells. The result is a sustainable Bio Based insulating foam that is ultra-soft, stretchy, durable and lightweight. Greenprene wetsuits allow you to move freely without restriction while keeping you warm and comfortable.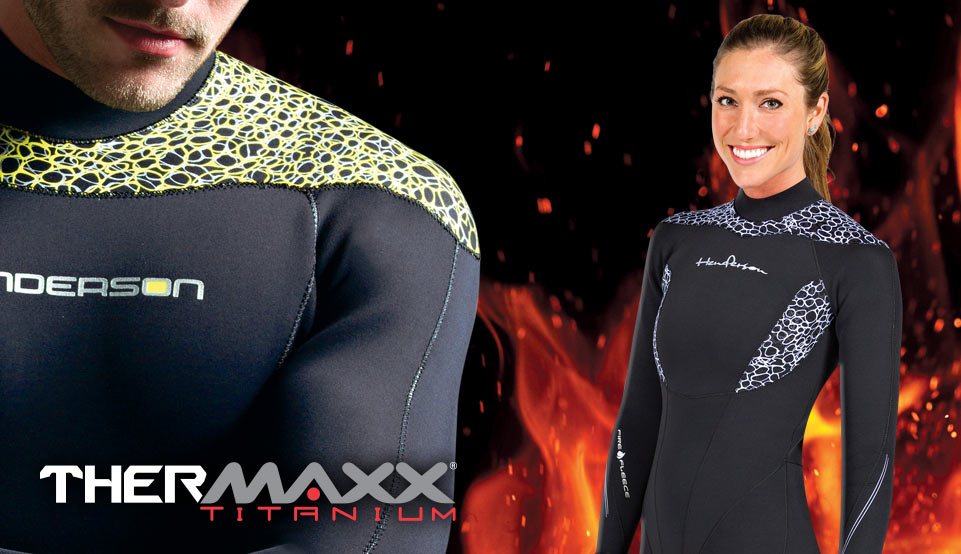 TherMAXX Titanium Wetsuits feature Fire Fleece thermal lining. Double glued and double stitched seams (interior & exterior) provide longevity, confidence, and performance in the most demanding conditions. Embossed Duratex stretch kneepads. 10 Year limited warranty.
Henderson wetsuits are available in 3mm, 5mm, and 7mm. Mens and Ladies.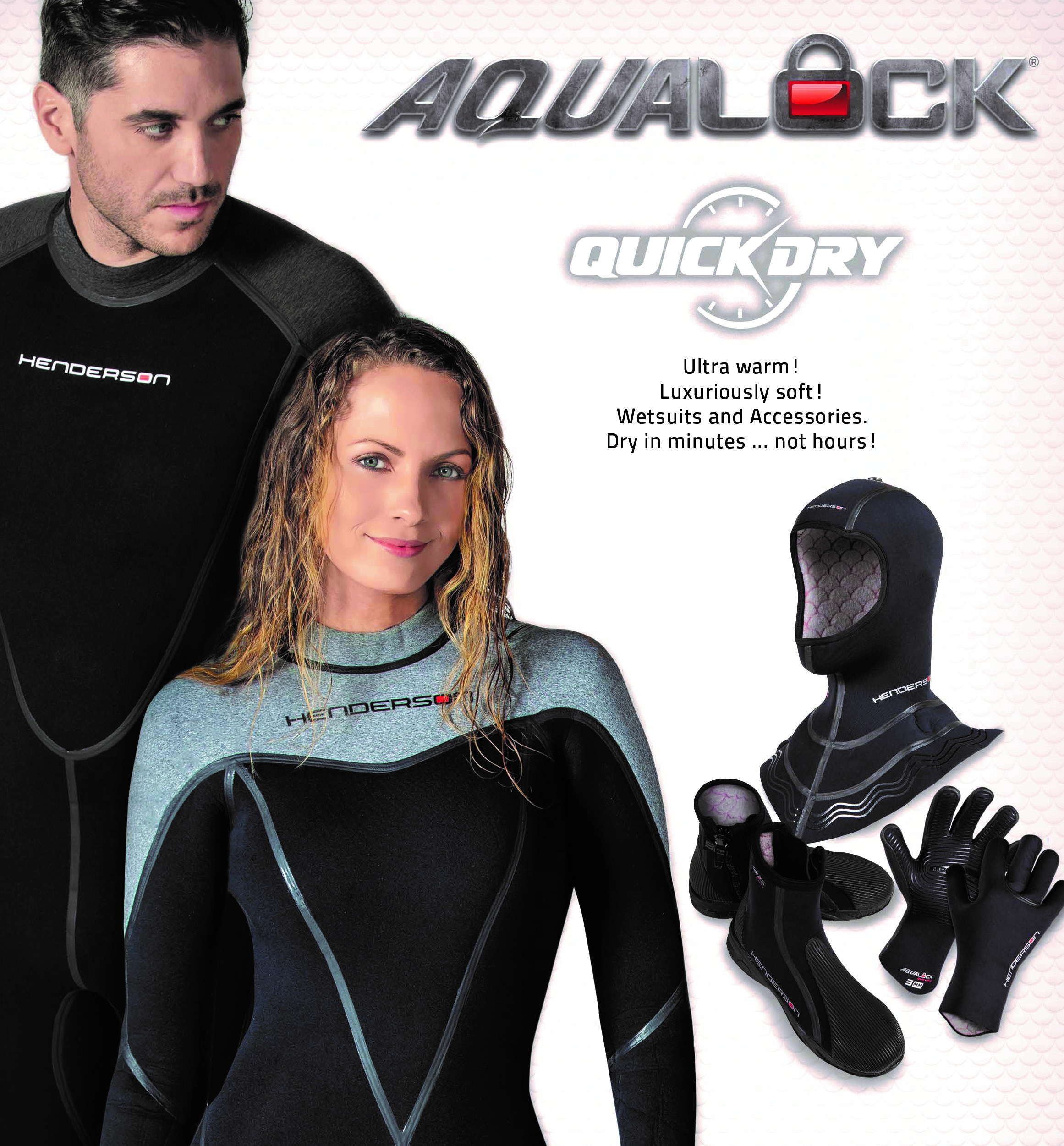 The completely redesigned Henderson Aqua Lock® wetsuit series is a feature rich wetsuit line designed for divers who demand the very best equipment. Aqua Lock® remains Henderson's most advanced wetsuit.
The New Aqua Lock line features: enhanced stretch, revolutionary Quik Dry™™ interior and locking zipperless wrist and ankle closures. At the heart of the Aqua Lock® series are the industry's original interlocking wetsuit wrist, ankle and neck openings. Each opening is designed specifically to mate with interlocking Aqua Lock® hoods, boots and gloves using a new zipperless sealing system to form a nearly impenetrable seal that minimizes cold water entry into the Aqua Lock® ensemble. The most significant change to the Aqua Lock® lineup is the addition of Henderson's new Quik Dry™ interior lining. This revolutionary hydrophobic lining will significantly accelerate the speed at which Aqua Lock® wetsuits will dry, allowing all Aqua Lock® wetsuits and accessories to dry in just minutes, not hours.